Meet Rebecca Ng, DMD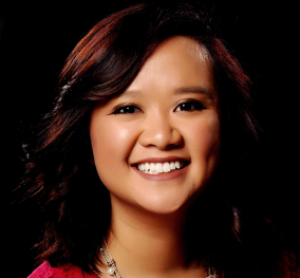 Dr. Rebecca Ng was born and raised in Lower Merion, PA. She is committed to providing excellent multidisciplinary care. Dr. Ng completed her Bachelor of Science at Carnegie Mellon University in Pittsburgh. Go Tartans! She decided to continue her studies further at Carnegie Mellon by receiving her Master of Science in Healthcare Policy and Management.

Dr. Ng then attended the distinguished Tufts University School of Dental Medicine in Boston, MA, where she received her Doctorate in Dental Medicine. While at Tufts, Dr. Ng was always driven to provide and increase healthcare access to the community. Putting her Cantonese to work, she helped develop and run the LOTUS program or Linkage of Tufts University Students, which provided dental and medical access to underserved residents in Boston's Chinatown neighborhood.

Since returning home to Pennsylvania, Dr. Ng has completed numerous continuing education courses in cosmetic and esthetic dentistry. She is also Invisalign® and Perio Protect® certified. Dr. Ng is an active member of the American Dental Association (ADA) as well as the Pennsylvania Dental Association (PDA). When she's not in the office, Dr. Ng enjoys spending time with family and friends, eating, gardening, camping and watching her favorite television shows!